Please check travel restrictions before booking. The health and safety of our communities come first. Follow government recommendations and travel only when necessary.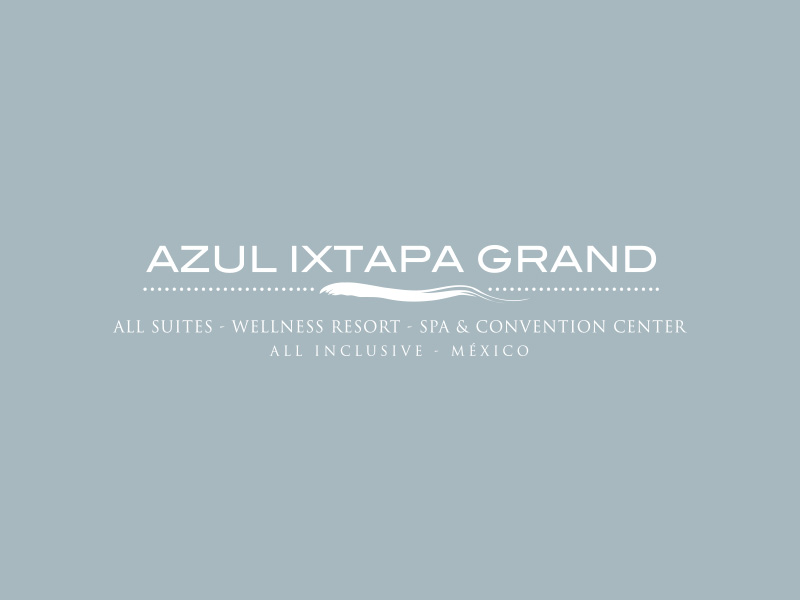 Zona Hotelera Ixtapa
Azul Ixtapa Grand
Luxury resort with an eco-conscious environment, AZUL IXTAPA GRAND offers suites with spectacular views along.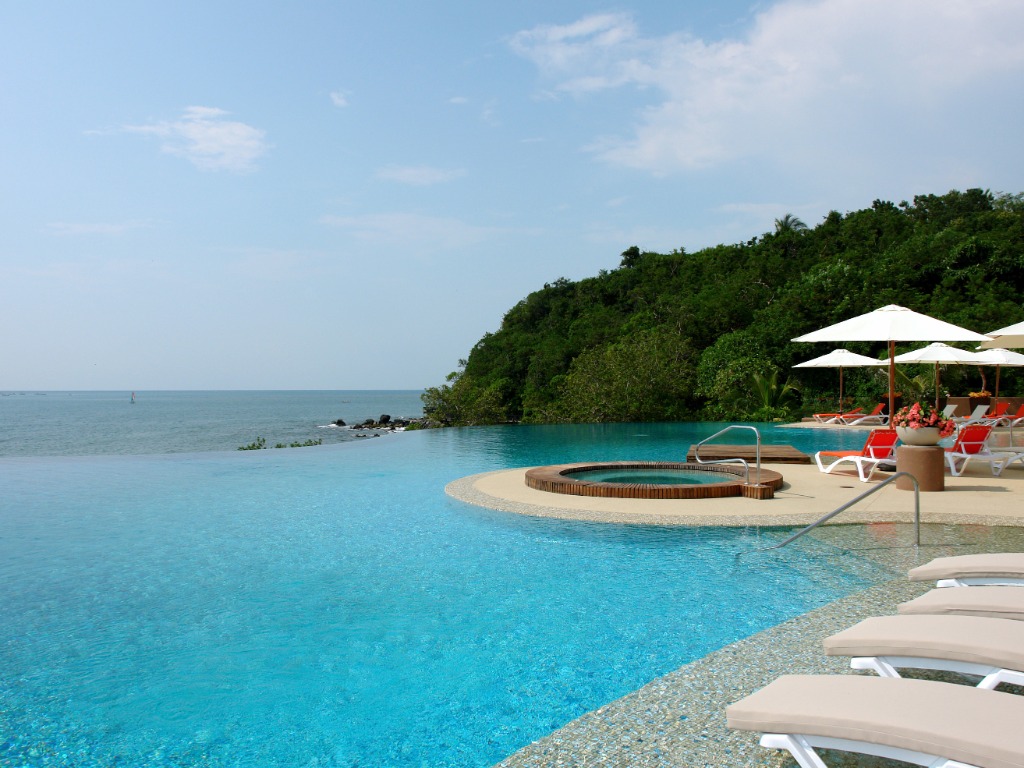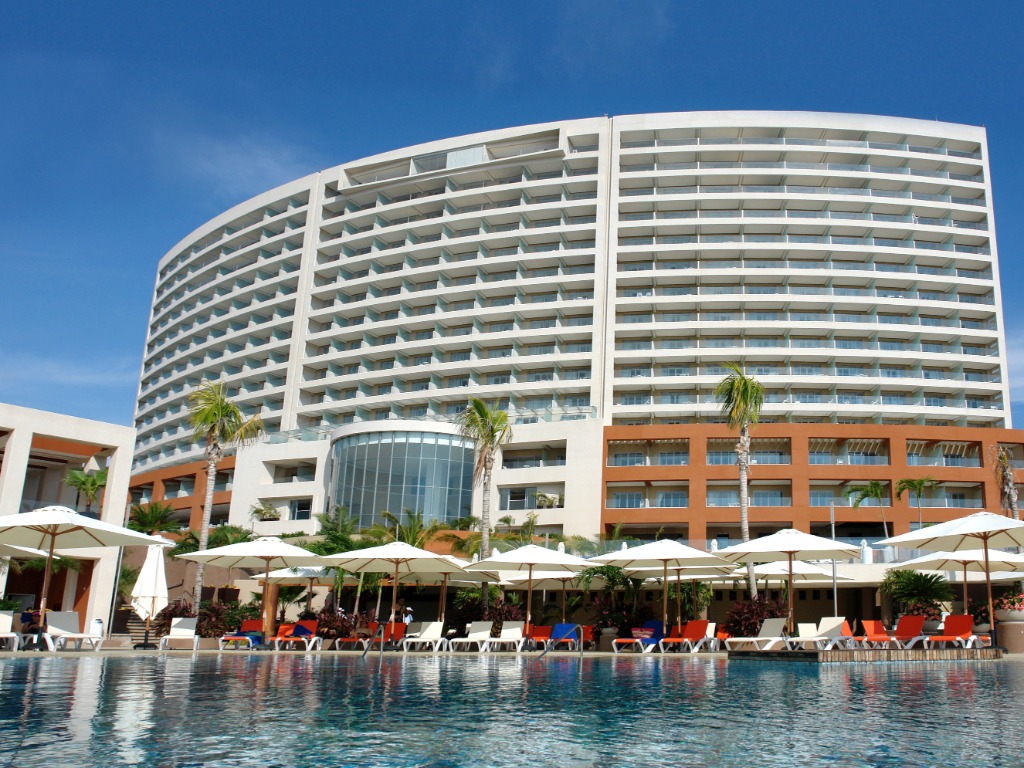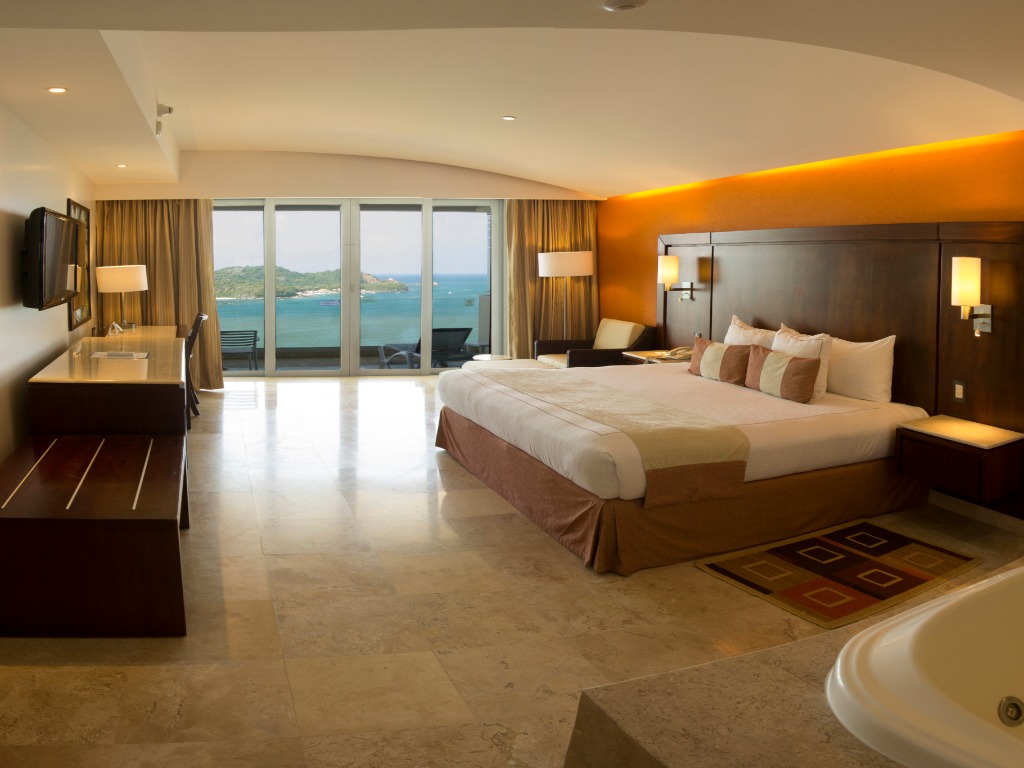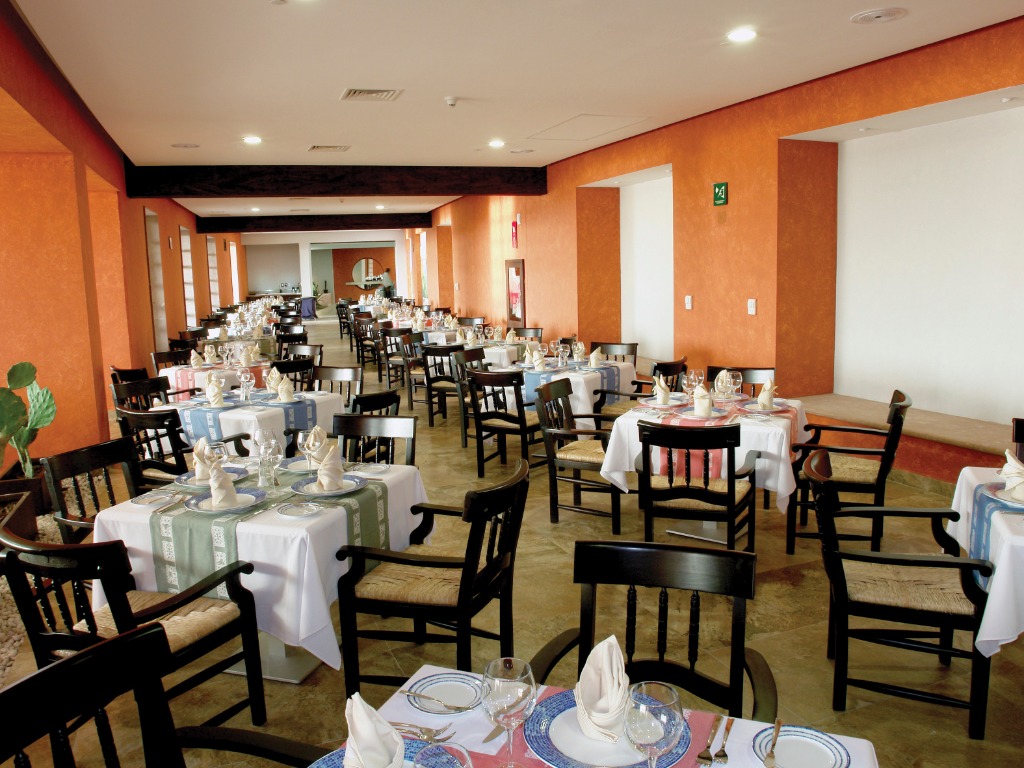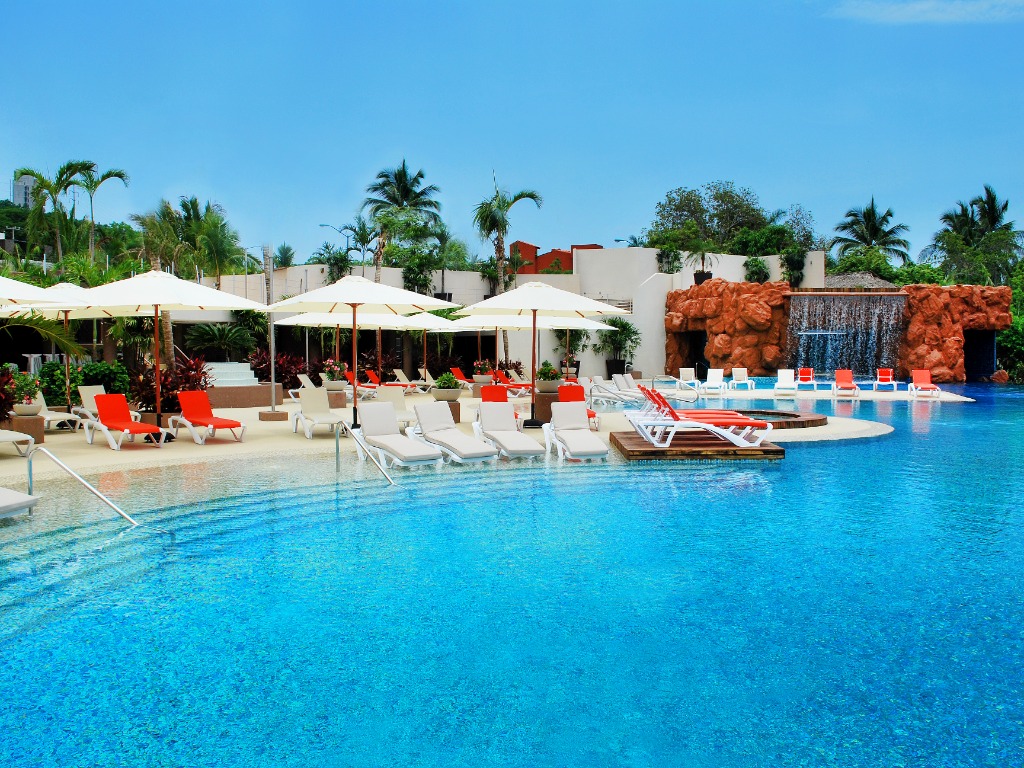 General Description
Relax in a tropical environment while enjoying captivating views of the Pacific Ocean. The details, the sophisticated architecture and the refined comfort of Azul Ixtapa Grand combine to make a resort like no other.
Facilities
Discover the different facilities that the hotel has at your disposal during your stay.
Flor de Agave Restaurant
Mexican fusion haute cuisine. Very traditional Mexican plates, but with a new twist.
Bambú & Sakura Restaurant
A la Carta. Sweet and sour with fashion. Experience the combination of Sushi and Teppanyaki.
Olivo & Vid Restaurant
A la Carta. A rustic culinary journey through the tasty cuisine of Italy
Acqua Restaurant
Luxurious international buffet, offering breakfast, lunch and dinner with show cooking. With stunning images and food prepared right in front of you, this international culinary showcase is designed for guests who like to discover new flavors and traditions.
*Amenities with extra cost.
Groups and Conventions
The Azul Ixtapa Convention Center is recognized as one of the best venues on the Pacific Coast with functional space ideal for conferences, conventions, exhibitions, social events, corporate events, fairs, gala dinners, theme parties or other special events.
With an unsurpassed, world-class stage it is elegantly decorated with over 21,500 square feet on two levels - the largest facility of its kind on the Mexican Pacific. The Azul Convention Center can accommodate up to 2,200 participants in auditorium style and 1,500 for banquets.
The main floor can be divided up into seven (7) sections. On the top level there are 8 break-out rooms, a private terrace for breaks, and VIP executive lounge, all overlooking the ocean.

Ixtapa Salon
In addition to a business center, Ixtapa Lounge holds up to 650 participants in auditorium style and 450 in banquet style and can be divided into four areas, each with 5,830 square feet.

Convention Center:
-The convention center has more than 2,000 square meters divided in two different levels.
-Maximum capacity in classroom setup is 1500 Pax.
-Maximum capacity in auditorium setup is 2450 Pax.
-20 meeting rooms in total.

Gran Salon Ixtapa:
-Maximum capacity in classroom setup is 300 pax.
-Maximum capacity in auditorium setup is 500 pax.
-4 meeting rooms total

Azul Ixtapa Grand:
-2 Meeting rooms with maximum capacity of 50 pax in classroom setup or 60 pax in auditorium setup.
-2 Meeting rooms with maximum capacity of 25 pax in classrooms setup or 30 pax in auditorium setup.
-4 Meeting rooms total.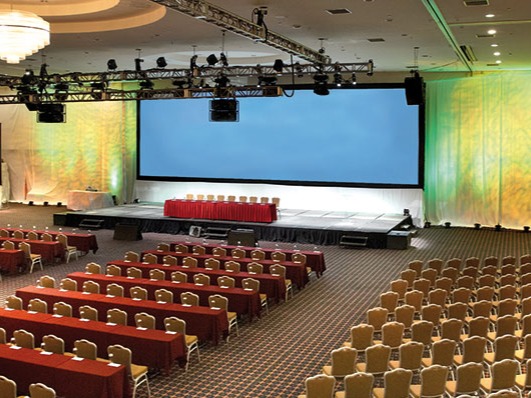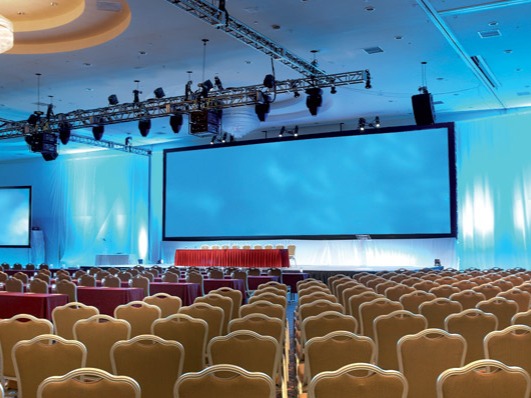 Wedding Experts
HOTELES AZUL IXTAPA offers the perfect setting to make YOUR WEDDING a memorable moment embraced by the sea breeze, the soft murmur of the waves, the caress of the sand and having as witness a magical sunset through imposing sunsets with different sunsets characteristic shades of Ixtapa - Zihuatanejo.

We offer you a great variety of beautiful spaces, to carry out the event you always dreamed of. The perfect place to say ... Yes, I accept!

*OLYMPUS GARDEN CONVENTION CENTER.
With capacity up to 500 people. Enjoy a magical sunset surrounded by the peace that nature offers as well as the imposing sound of the sea.

*POOL TERRACE.
Celebrate a beautiful Ceremony in the Pergola under soft flashes of sun to later, make the Reception for up to 250 guests with a splendid view of the sea. From 30 people.

* OYSTER BAR RESTAURANT.
Our already famous restaurant of specialties, totally private, for weddings from 100 to 180 guests, outdoors and with a wonderful panoramic view. It has the sea practically 'at its feet', which makes it a unique setting in the destination. ** Closed from the third week of December until the third week of April, bridges and holidays.

*LAS VELAS RESTAURANT.
* For more intimate weddings, we have this restaurant especially for you in the form of sailing so that you can enjoy your event to the fullest feeling the sea breeze and enjoying the sunset. From 30 people.

*ARENERO AZUL IXTAPA GRAND HOTEL.
Nothing better than witnessing the sea in all its splendor listening to the echo of the sea waves very close to you. Its capacity is at least 50 and up to 80 people.
** Upon receipt in this area, prices increase; Please check with the Wedding Department.

HONEYMOON The place is important when it comes to celebrating such special days. We will ensure that your stay is a beautiful beginning of life as a couple.

ROMANTIC DINNERS The most Romantic dinner happens when you are with the person you love ... Surprise her! Enjoy an evening that we will design just for you, in a private space, facing the sea, with special menu and personalized attention.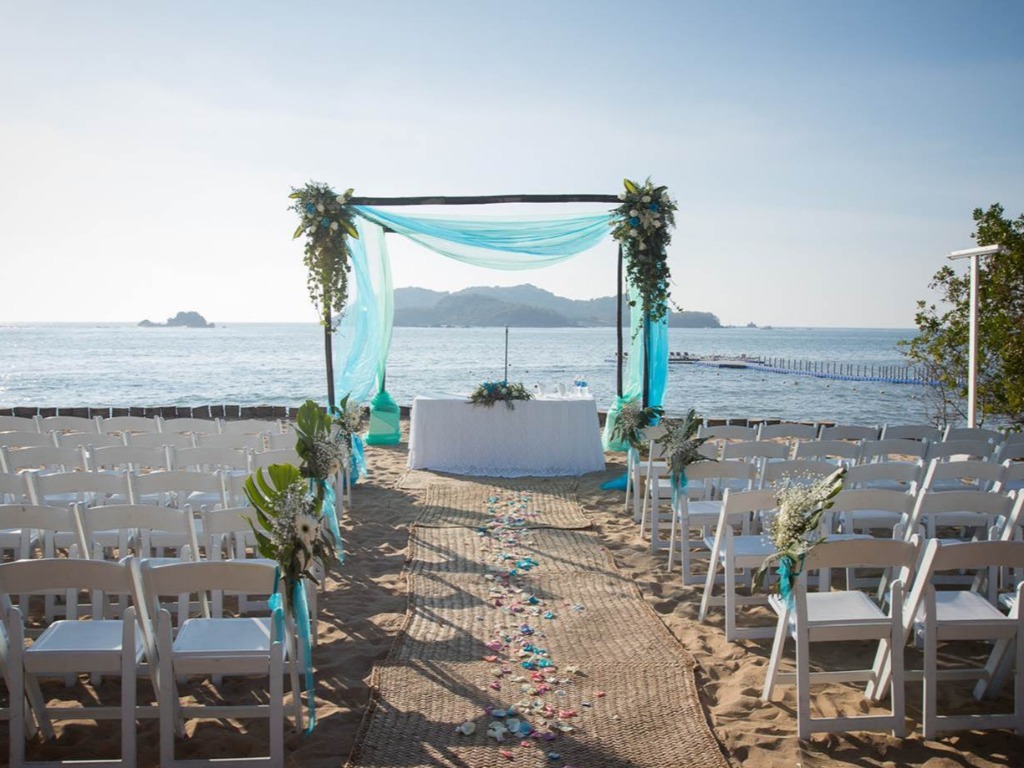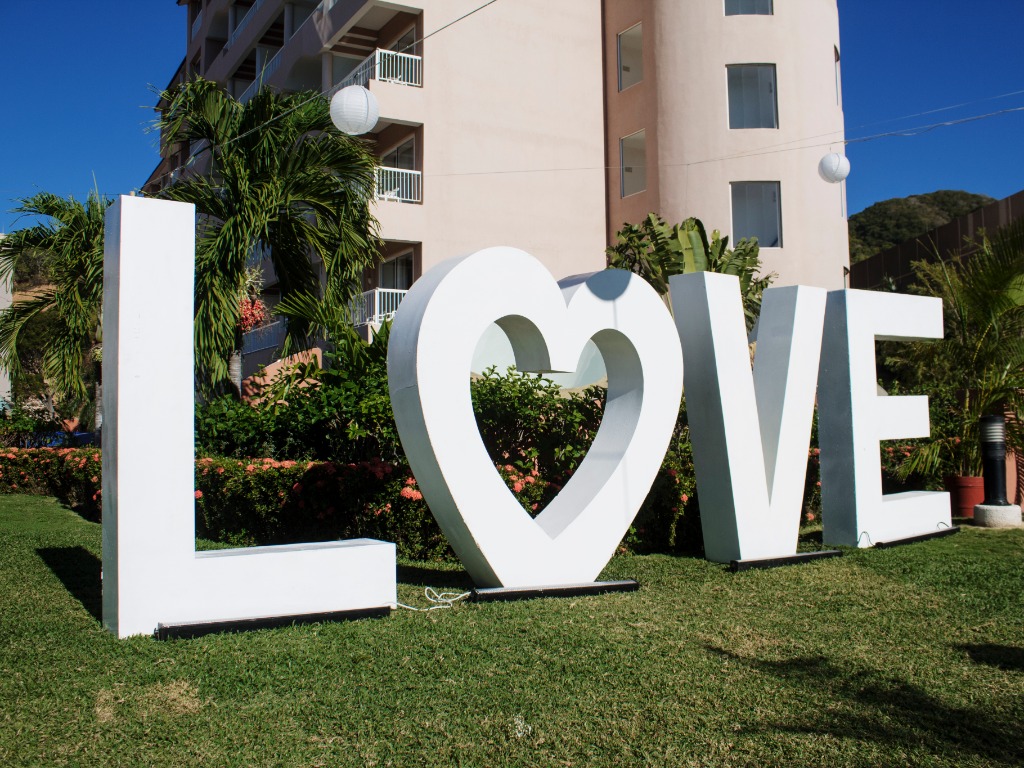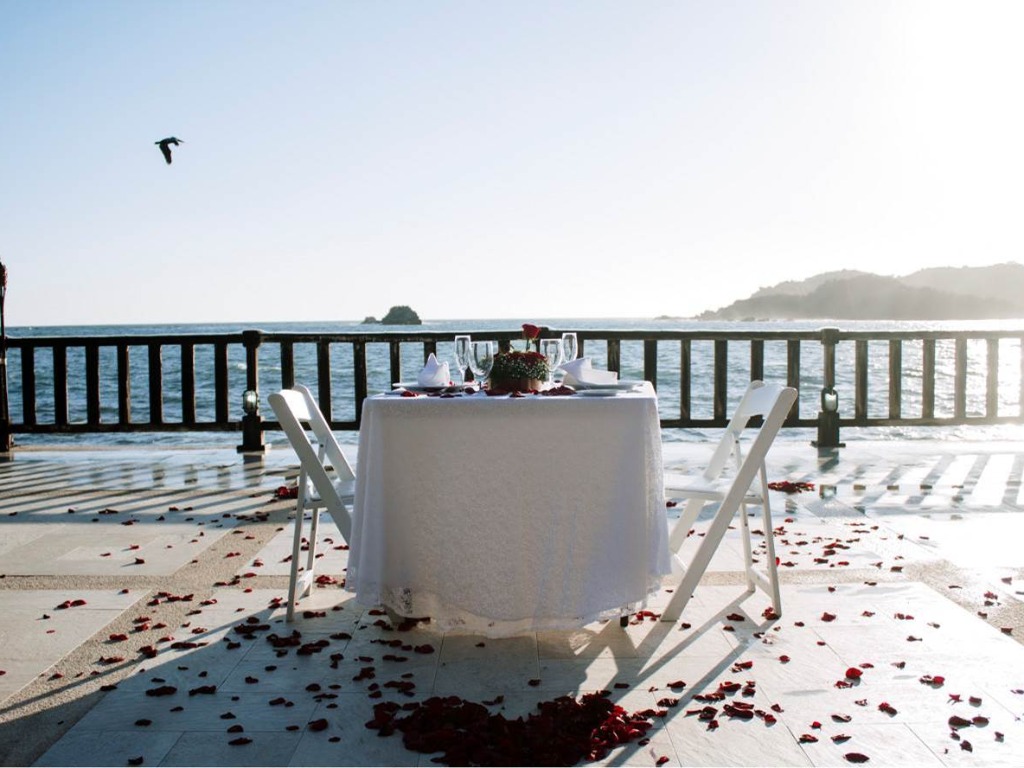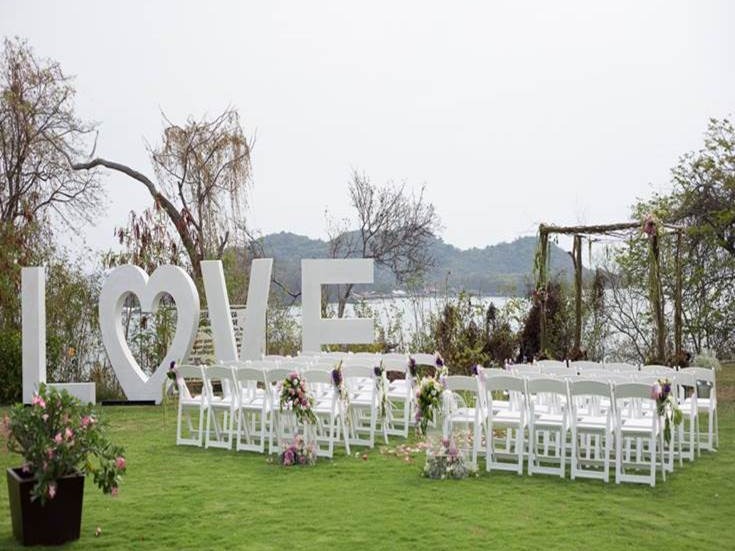 Address
Paseo, Punta Ixtapa Lote 2, Zona Hotelera, Ixtapa Zihuatanejo, Gro. 40880
Contact us
Reservation Request
If you have any questions or require a quote, we are at your service.
Make your reservation
Book
Now
Make your reservation online and worry no more, we will take care of it.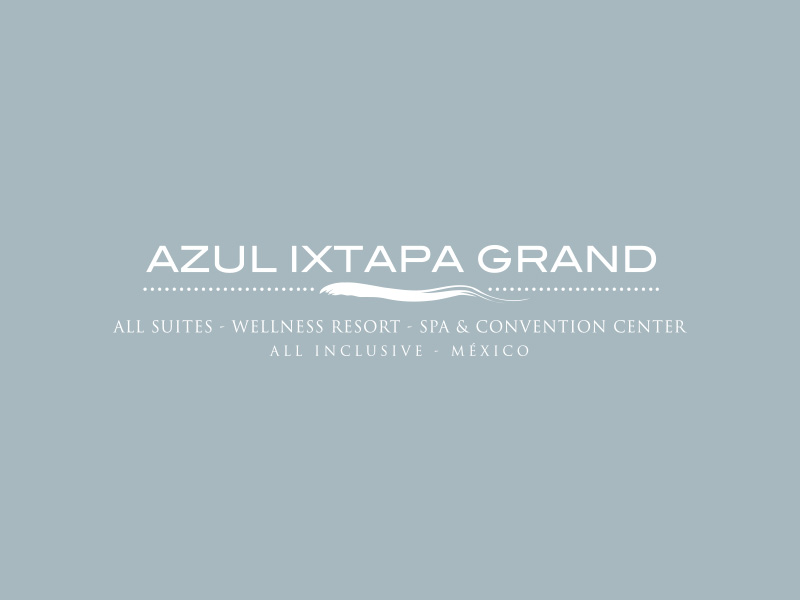 Contact
For any questions or more information, contact us through our form. We will be happy to help you.
Direct Contact
755 55 5 0000
800 718 2189
Means of Payment
VISA, American, Express, Master Card.
- Wire transfer and guarantee
Reservation Policies
Guaranteed reservation or reservation with 100% payment.
Cancellation Policy
HIGH SEASON: In order to cancel without any penalty, 14 days prior to the arrival date, otherwise will apply one night penalty charge.
LOW SEASON: In order to cancel without any penalty, 8 days prior to the arrival date, otherwise will apply one night penalty charge.