Please check travel restrictions before booking. The health and safety of our communities come first. Follow government recommendations and travel only when necessary.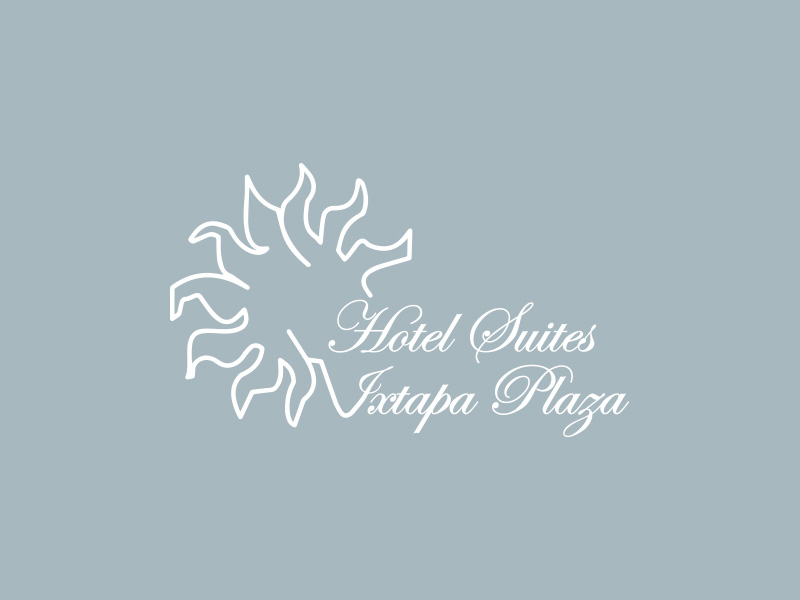 Zona Hotelera Ixtapa
Suites Ixtapa Plaza
19 comfortable rooms, with two or three bedroom Suites with excellent amenities and services.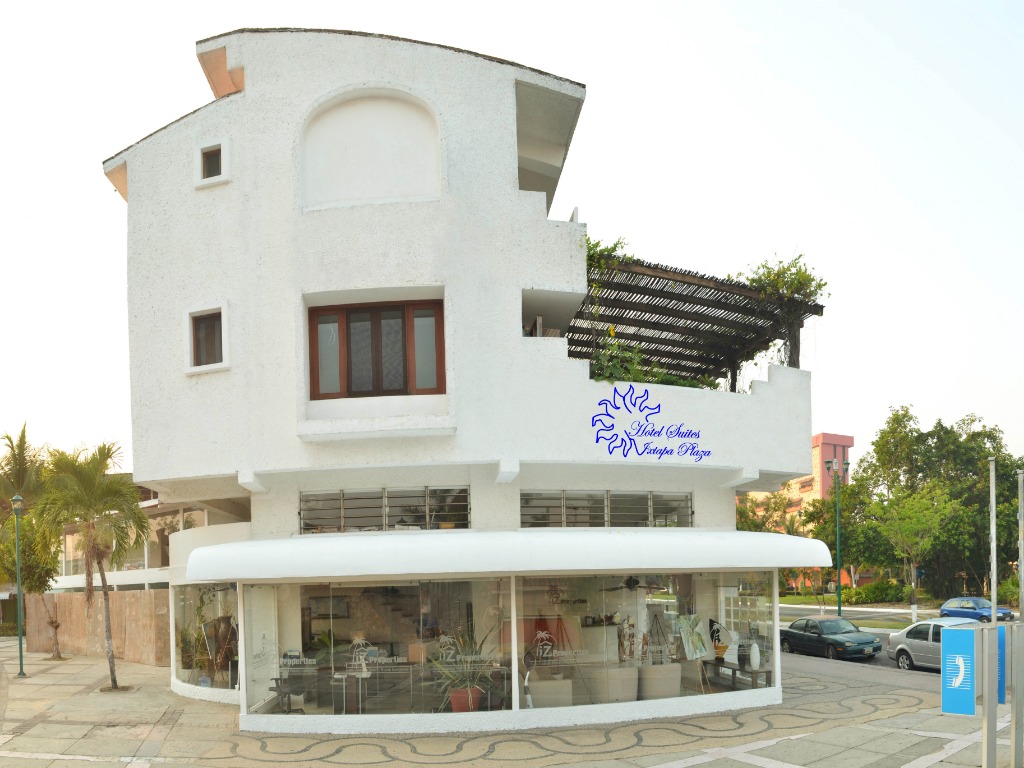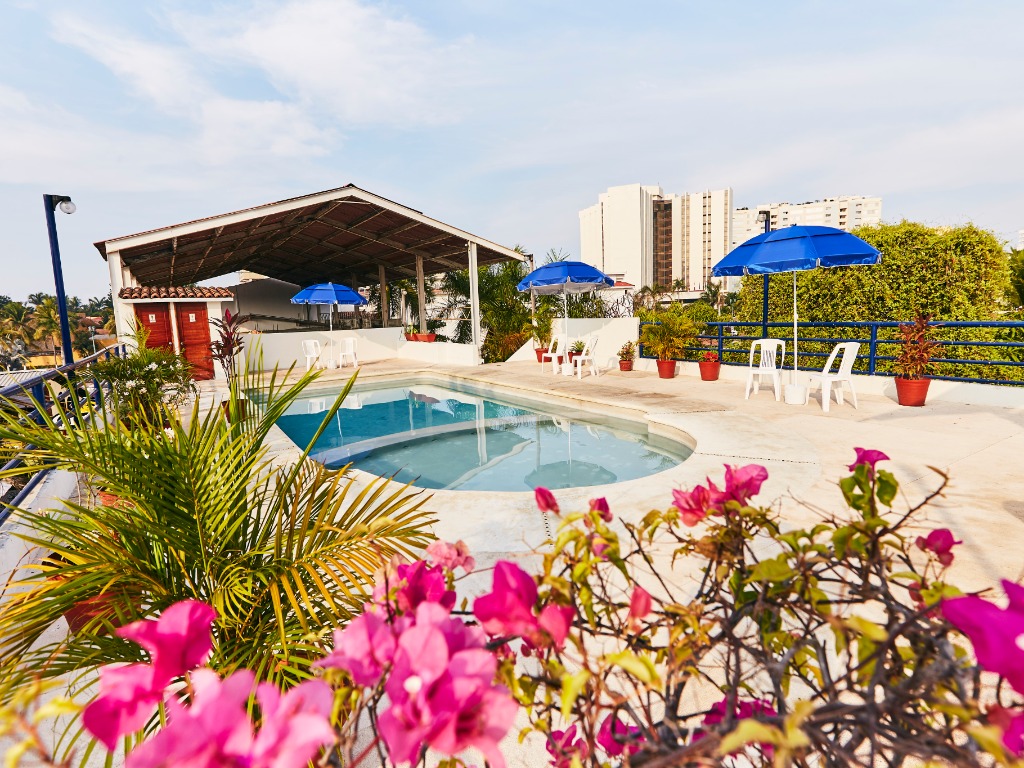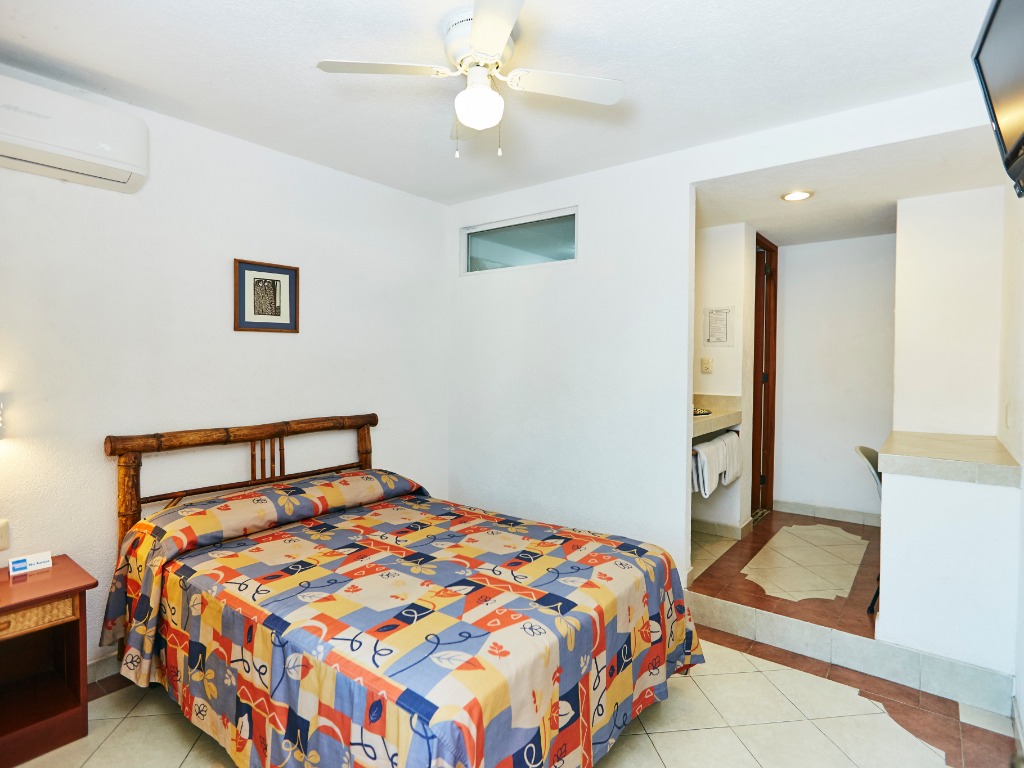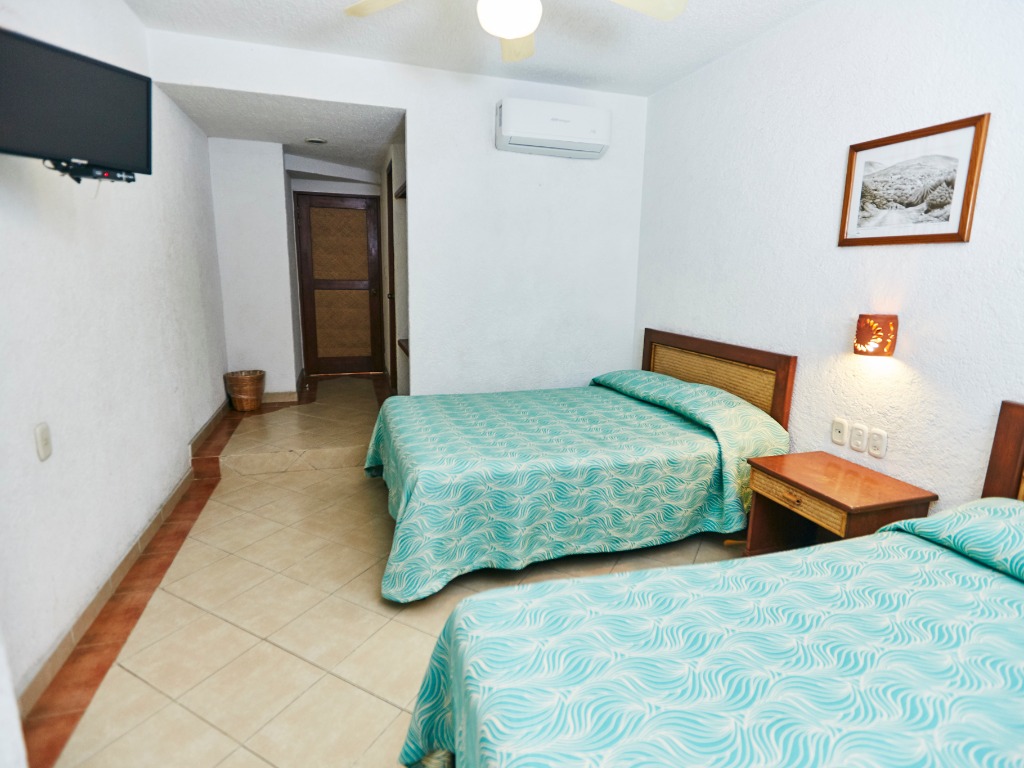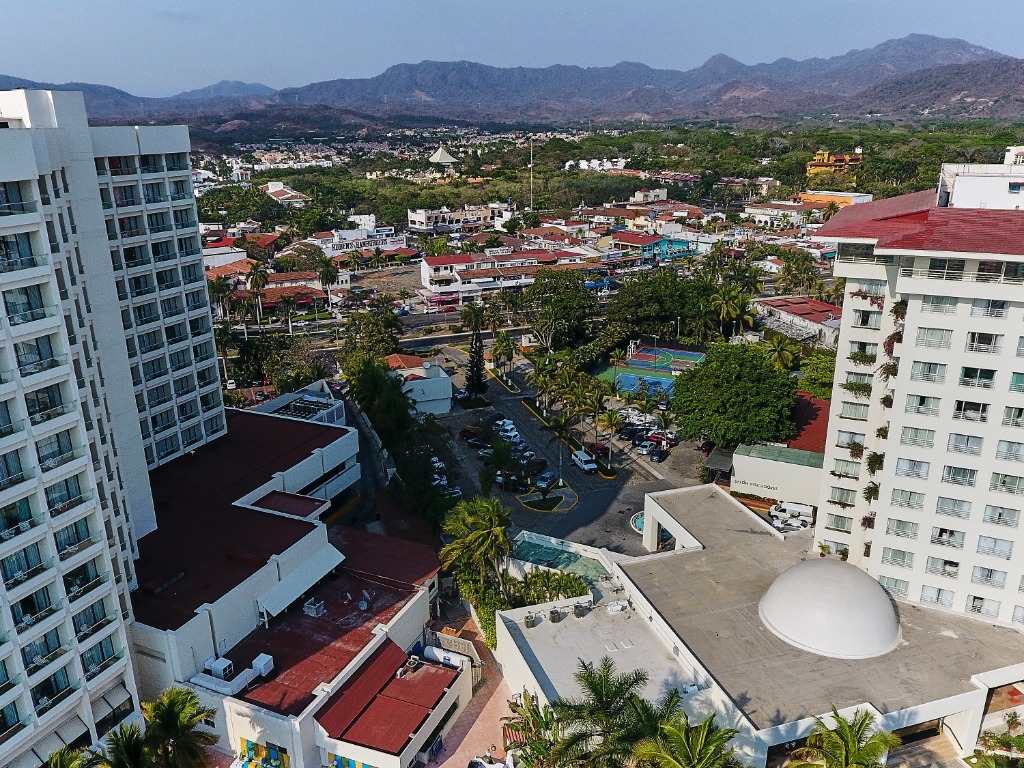 General Description
The Hotel offers you 19 comfortable rooms, plus one Junior Suite and two Master suite apartments with two or three bedrooms with living room, dinning room, full kitchen and large terrace with jacuzzi, with excellent amenities and services, ideal for couples, families, groups and business people.

But above all, The Hotel is recognized by its location, warm, hospitality and cleanliness.
Facilities
Discover the different facilities that the hotel has at your disposal during your stay.
Swimming Pool
Family swimming pool of crystal water located in the 2nd. hotel level with a depth of 1.20 m. Open all year from: 9.00 a.m. At 10.00 p.m.
Parking Lot
Free public parking lot on a side of the plaza and the hotel available 24 hours.
*Amenities with extra cost.
Address
Blvd. Paseo Ixtapa Mz 1 Lt 8, Ixtapa Zihuatanejo, Gro. 40880
Contact us
Reservation Request
If you have any questions or require a quote, we are at your service.
Make your reservation
Book
Now
Make your reservation online and worry no more, we will take care of it.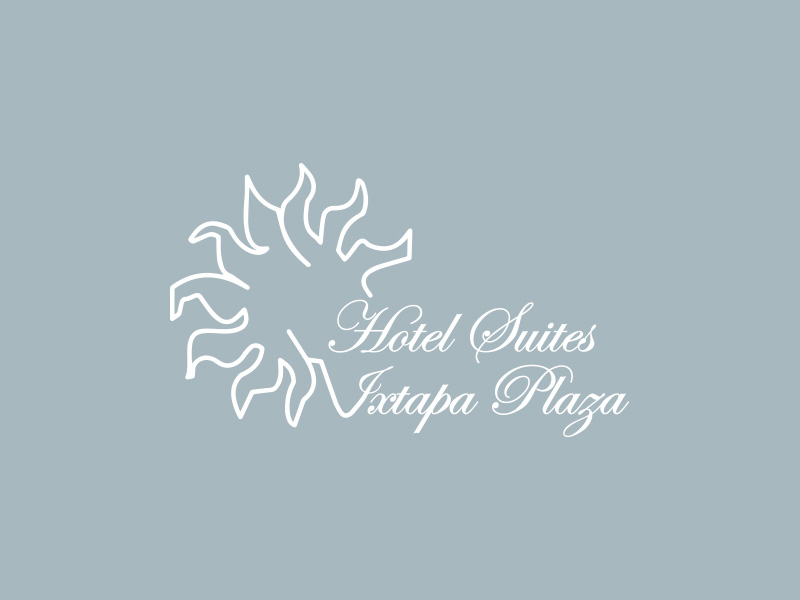 Contact
For any questions or more information, contact us through our form. We will be happy to help you.
Direct Contact
7555531370
7555531002
7551420435
Means of Payment
Payment methods:
Credit cards: Visa, Master Card And American Express.
Cash, American and Canadian dollars, travelers 'checks.
Deposits to the hotel bank account
Reservation Policies
All reservations should be guaranteed with one night of deposit for each room reserved according to the stimulate limit time.
Child policy:
Up to two under 11 years of age free in the same room of adults.
Minimum stays:
2 nights in mid season: holidays (exception summer vacations)
3 nights on special season: holy week and new year period.
Seasons:
Low season:
Mid season: holidays, summer vacation, easter and christmas week.
Special season: holy week and new year period
Check In time: 15.00hrs and Check Out time: 13.00hrs
Pets are not accepted.
Cancellation Policy
Free cancellation policy:
Accepted without charge up to 3 days before arrival in low season, 7 days in mid season and 10 days in special season.
Charge for no shows and cancellations:
One night penalty will be charged for each room canceled or not arrived.
Anticipated checkouts:
No refunds are accepted for anticipated departures, a certificate will be offered to be used in a future with a validity of one year.
Change of reservations:
Changes of dates are accepted without charge subject to availability and the rate of the new date.
Privacy Policy
We want you to feel comfortable and confident that your online transactions through this website will be processed and stored securely. Our reservation system uses the latest technology to secure your personal information. All website transactions involving the use of personal information use 128-bit security encryption (SSL) technology provided by VeriSign. All information encrypted with SSL is secured from the moment you enter the browser until it is received securely by our servers, located in a secure location (datacenter), accessible only by authorized personnel, and protected by professionally managed firewalls. To verify that you operate in a safe environment, look for the letters https: // in your browser's address bar, or verify that a lock appears at the bottom of your browser window.